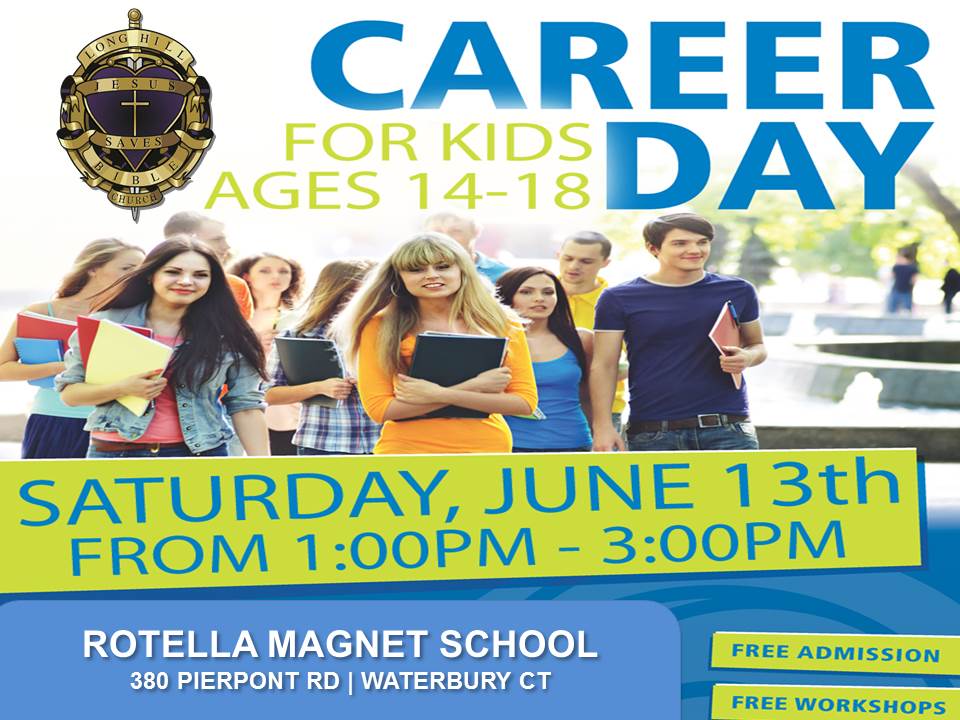 Long Hill Bible Church is excited to offer career day for students ages 14-18. Our Career Day creates a critical link between the classroom and the workplace by allowing students to explore various career options so that they can make informed educational and career choices. Living in the Waterbury Area, we are fortunate to have a variety of careers represented for this event.
Career Day is intended to benefit our students by:
Introducing them to careers: students gain exposure to different careers.
Connecting learning: speakers give students background on the type of education required for specific careers.
Sharing the relevance of schoolwork: students observe how English, math, problem solving, teamwork, and other basic skills learned in the classroom are used on the job.
Creating a career pathway: students discover which college majors or technical programs feed into different career paths.
If you need additional information or would like to be a volunteer or a speaker for Career Day, please contact  Rolane Talleos at (203) 721- 3274.
HOPE TO SEE YOUR FACE IN THE PLACE!
')}